The aerobic benefits of walking and running are well documented, and perhaps you have decided to add this form of exercise to your daily workout schedule too. If so, you could easily just put on a good pair of shoes and go running in your neighborhood to get health benefits, but for many people that becomes a challenge, especially for those that live in areas where the weather can easily interrupt a regular workout routine. Or perhaps you don't feel comfortable walking or running on your own outdoors. If so, a home treadmill can be a good alternative, but you need to compare treadmills very carefully and then buy the one that fits you best.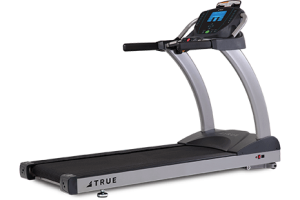 Compare Treadmills
If you have seen or used a treadmill at a gym, you know how stable and reliable they can be. But the cost of commercial treadmills is quite high, and there is no need to go quite that far in purchasing a workout machine for your home. However, you don't want to buy a cheap, inferior machine that will only break down under constant wear in the near future either, and wind up being scrapped without you getting your money's worth.
You can find plenty of quality home treadmills in between those two extremes that would make a fine purchase. But you need to do your homework and compare treadmills honestly to get the best treadmill buy.
Price
First, understand that there are plenty of low cost treadmills on the market in department stores for just a few hundred dollars that may appear to be what you need at first glance, but they are not usually built well enough to stand up to the use you intend to give them in the long haul. Generally speaking, $1,000 seems to be the floor for getting a good, solid quality treadmill that you can count on. And if you plan on sharing it with another person or also maybe even running on it, you should probably consider spending in the area of $2,000 or more.
Construction
Also consider your size and weight when comparing treadmills. If you are over 200 pounds, you will need a very sturdy treadmill, especially if you run on it. Unfortunately, many treadmill manufacturers overstate the weight capability on their products so if you are over 200 pounds, look for a treadmill that supports 300 pounds or so instead if you want it to last.
Your height can be another important factor to take into consideration when it comes to the length of the treadmill deck. For tall people, over six feet, be sure to have a deck that is at least 50 inches long if you want to be able to walk in full stride and perhaps even a few inches longer if you want to run on your treadmill.
These are just a few suggestions to help you compare treadmills as you shop. You really can't know much about any home treadmill until you actually use it though. So make a physical inspection a part of your shopping process, and then compare treadmill results as you go to find the home treadmill that will suit you best.
Note From Brigadoon Fitness
True Fitness Treadmills are some of the best cross trainers on the market and are second to none in the business. The article above has some good pointers when you are in the market to buy a treadmill for your home gym. We've added some additional items to take into account when shopping for a treadmill. You will want a treadmill that is quiet yet strong enough for performance. So examine the size of the drive motor to make sure it will work for you. Safety is another important factor. Most cross trainers have the traditional safety key, but there are other things to look at. Are the handrails and side straddles sturdy enough to hold your weight? Make sure the treadmill that you are considering does not have plastic components, since these can break easily from basic wear and tear. True Fitness Treadmills are built with robotically welded heavy-gauge steel frames. Finally, the warranty. True Fitness exercise machines have a lifetime warranty of the frame as well as a warranty on the motor, parts, and labor.
Brigadoon Fitness offers a whole line of True Fitness treadmills. Check out the Performance 100 Treadmill pictured above.
Whether you are looking for residential or commercial treadmills, Brigadoon Fitness can help. Contact our knowledgeable associates today.