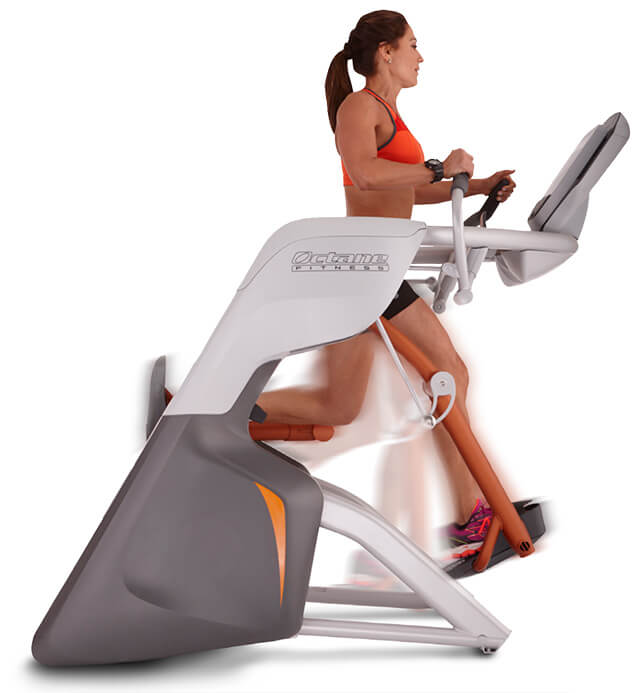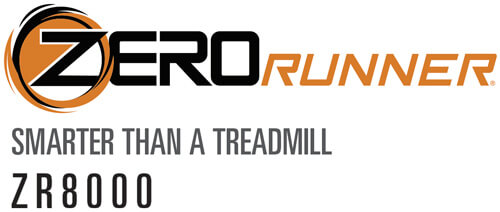 Octane Fitness Zero Runner ZR8000
The Octane Fitness Zero Runner allows you to replicate your natural running motion so you use all the same muscles you do outside, but without the harmful impact.
Unlike anything available today, the Zero Runner reinvents walking, jogging and running to replicate natural strides while eliminating stressful repetitive impact. Independent hip and knee joints enable exercisers to customize their stride and pace, just like outside, for comfortable, zero-impact workouts. Users can safely perfect their form, minimize fatigue and reduce their risk of injury with the Zero Runner. Combining the freedom of a treadmill with the smooth feel of an elliptical, the revolutionary Octane Fitness Zero Runner accommodates every level user – from beginners to elite athletes. Now anyone can run.
• Zero-Impact Running™ 
• True running motion
• Walk, jog or run 
• Up to 58" stride length 
• Customized to users stride
• Lower cost of ownership 
• Self-powered 
• Quiet operation 
• Shorter than a treadmill 
• CROSS CiRCUIT compatible 
Brigadoon Fitness is now offering Wholesale Prices to the public. This includes our entire line of commercial fitness equipment and accessories.
Now you can afford to purchase a commercial grade Octane Fitness Zero Runner – ZR8000 Elliptical for your residential personal home gym.
View a Downloadable Product Spec Sheet 

Here