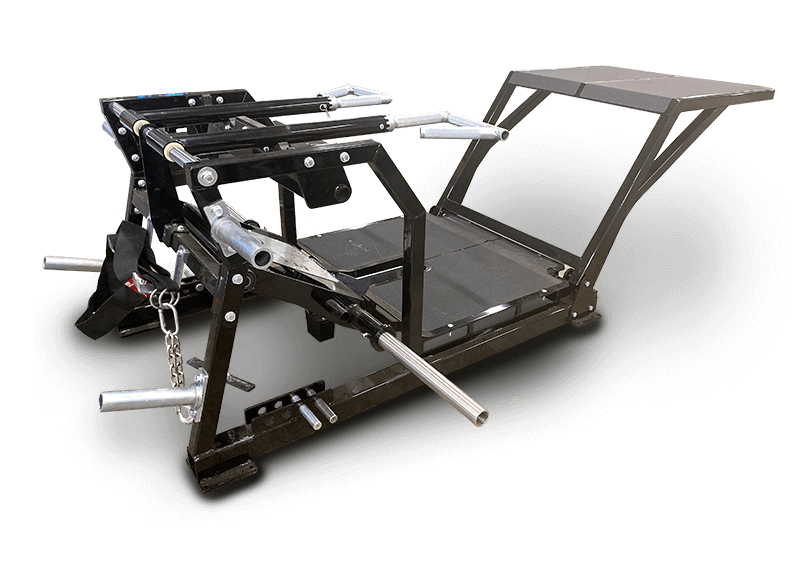 Measurements: 34.75in(h) X 43.5in(w)* X 70in(l)
** with elevated platform stored
**Width: 74″(w) with weight load bars installed
**Length: 114″in(l) with elevated platform down and in use
Weight: 625 lbs

Includes:
Choice of (1.5″ standard diameter) Handles or (2″ fat bar diameter) Push-Up Handles
Adjustable Handles adjust for 5 different widths
3 different grip areas (standard, parallel, angled)
agressive knurling to grip areas on handles
4 Weight Storage Horns (zinc-plated)
Band Pegs (zinc-plated)  (resistance bands sold separately)
Harness w/chain and SpeedHook included
Elevated foot platform that stores up out of the way when not in use
For More Information Please Contact a Rep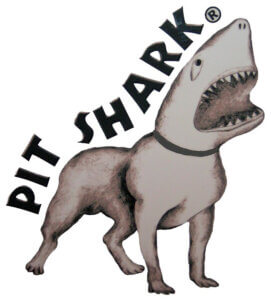 Pit Shark Push-Up



PS-PUSHUP
The PIT SHARK® Weighted Push-Up is a complete station for doing bodyweight or weight loaded push-ups. Designed by Rick Hoole, a lifelong weightlifter, to train push-ups as a maximum movement or for accessory work. It's an incredible training tool that allows you to do this foundation strength movement without loading the spine. The safety is built-in since the weight is always under the lifter, so there's no spotter necessary. Push-Ups are a strength movement that can develop strength gains very quickly and the PIT SHARK® Weighted Push-Up will deliver with tremendous strength gains to the core and upper body.
It's easy to hook-up with the Push-Up Harness with SpeedHook (included) and you instantly realize the freedom of movement possible. It's easy to isolate the upper body effectively when not distracted by weight plates piled on your back – the safety is built in. The confidence that comes from the the weight being underneath the lifter, translates into far better technique.
It features 5 adjustable Handle widths and 3 different grip choices (standard, parallel, angled). The PIT SHARK® Weighted Push-Up includes an elevated platform for the feet that conveniently stores up out of the way when not in use. The PIT SHARK® Weighted Push-Up removes the time-wasting Set-Up required and improves the safety of doing both Body-Weight and Weight-Loaded Push-Ups.
Brigadoon Fitness is now offering Wholesale Prices to the public. This includes our entire line of commercial fitness equipment and accessories. 
Now you can afford to purchase a commercial grade PIT SHARK® Weighted Push-Up for your residential personal home gym.