TIME TO UPGRADE YOUR HOME GYM?
We Can Help with That! – Call 800-269-7130
Commercial & Residential Fitness Equipment
Brigadoon Fitness helps both commercial facilities as well as residential exercise enthusiasts with fitness equipment that is high-end, functional, durable, and stylish. We carry brands that you know and trust such as True Fitness, Octane Fitness, Lifeline, SPRI, Sport Series, Bodycraft, and more.
It's through our commitment to customers that we have become the leader in commercial fitness equipment.
We have built our reputation by providing durable, high-value, commercial & residential fitness equipment at affordable prices throughout the United States, Canada, Mexico and more. 
Getting in shape and building strength has never been easier or more affordable with Brigadoon Fitness at your side. Give us a call, you will find our quality and prices to be some of the best in the business.
Brands that fit perfectly in a fitness club are now available for your home gym. Build your personal residential gym with our high quality commercial fitness products now at wholesale prices to the public.
Brigadoon has grown and expanded from its initial acquisition of Hotel Fitness in 2012, to working with customers in a variety of industries, including hotels, multi-family, education, military, fire and police, parks and rec, health clubs, country clubs, governmental and corporate wellness.  Now, Brigadoon Fitness is offering our fitness equipment to the residential market.  Club Quality… for the Home!
Now more than ever, fitness devotees want to and often need to complete their workouts at home. With Brigadoon Fitness, you can now get commercial fitness center quality machines for use in your own home. From treadmills, ellipticals, rowing machines, cycles and multi-functional stations, you will find an exercise machine to fit your needs and your budget. Our equipment holds up in facilities for years, just think of the quality that you will get in your home.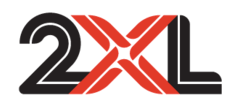 "I've been riding it (Octane xr6x) all week. My cardiologist is envious, as I showed her the pictures yesterday, and I think she drooled a bit. I made sure to mention Brigadoon in case she wants to outfit her own dwelling. She's an Ironman girl, so she would definitely fit your demographic"
"Brigadoon Fitness helped us create a functional and safe fitness center for our employees."
"The experience has been a positive one for FITLINE. The equipment offers a dynamic lineup, which is well conceived, offers superior commercial quality and at an excellent price point. We have been selling and servicing into the commercial market for almost 19 years which has resulted in FITLINE developing a definitive criteria when offering equipment that provides performance, relevant and beneficial features and durability through quality engineering and technology. It has become clear that Brigadoon has met these objectives. Our customers are enjoying the easy operation and smooth feel of each unit. The staff at Brigadoon Fitness have been very responsive and have processed orders quickly and provided accurate shipping info, as well as, handling of general inquiries and service."
I can honestly say that I am extremely pleased with the equipment you sold me as it has held up better than any other line of equipment that I have purchased in the last 8+ years. Your ellipticals are still the most popular ones in my club, and the treadmills/bicycles are in my front lobby. With close to 3,000 members we have a lot of demand (abuse), and your machines have answered that demand."
"At the YMCA, we strive to provide opportunities for our community to be well. Being a non-for-profit business, it is essential that we make good decisions when purchasing fitness equipment. The treadmills have provided us with years of maintenance free commercial quality performance for our members. Thank you!"
"In my opinion, one word describes this equipment "Awesome!". Since 2008, I've had doctors, nurses and athletes use the machines daily. The only thing I have had to do is standard cleaning."
"We recently became a representative of the Green Series products. We have been extremely impressed with the professionalism of the company. The product is of great quality, easy to use, and it's Eco friendly. This product encompasses everything you can ask for."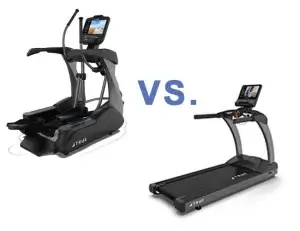 The choice of an elliptical versus treadmill for cardio depends...
Read More