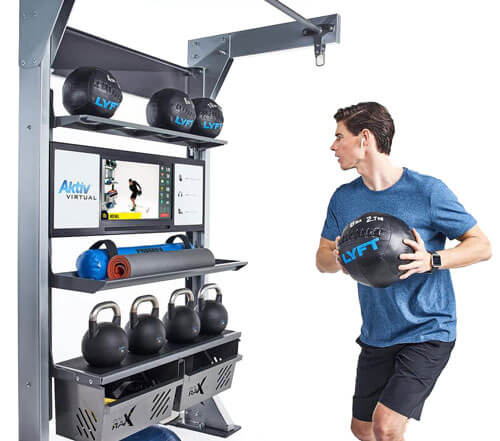 AktivTV Platform
AktivTV is a multi-screen platform that delivers exercise guidance everywhere you need it. On The Wall, In The Bay, and On The Go, AktivTV has you covered.
A Powerful Yet Simplified Exercise Guidance Platform for Live Coached or Unsupervised Facilities Alike.
View a Downloadable Product Spec Sheet Here
For More Information Please Contact a Rep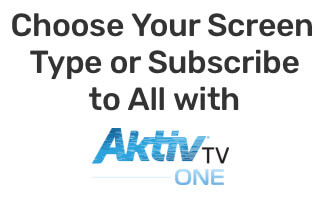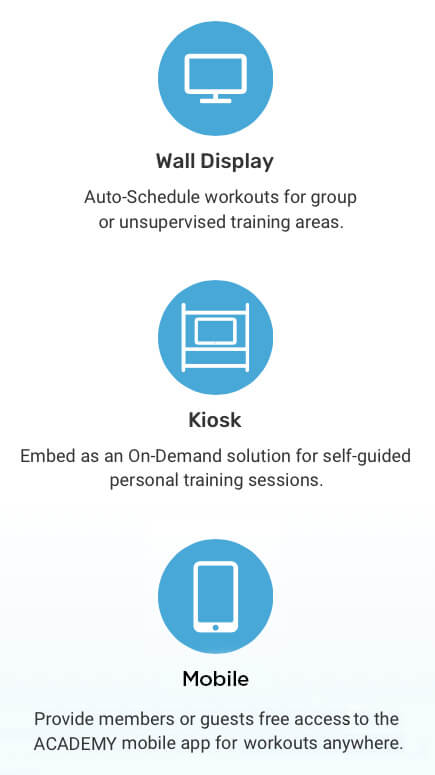 GROUP TRAINING ZONE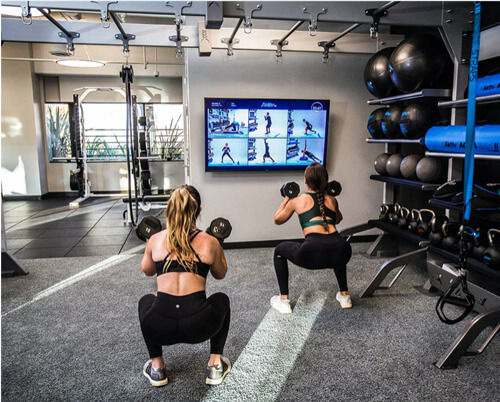 Designed to support every training space. Use for Workout Of The Day or any type of prescheduled programing. AktivTV is fully customizable and easy to deploy.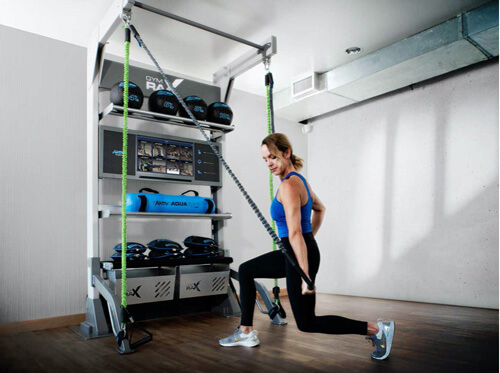 IN THE BAY
The AktivTV Kiosk is built to power personal training sessions On-Demand. Integrate into Gym Rax®functional training bays with ease. A touch screen experience that your members control and can choose from 100's of workouts every visit. Create training pods for open use or by reservation.

ON THE GO (Mobile App)
ACADEMY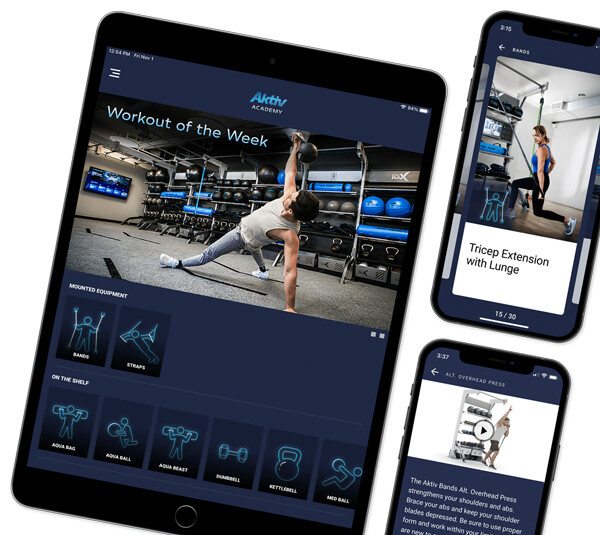 The AktivTV ACADEMY App is available as a FREE download for Apple iOS and Android (coming soon). As part of the Aktiv ONE facility subscription, deliver additional programing to your members for their use at home or when they travel. ACADEMY features an onboard exercise library demonstrating hundreds of exercises using popular functional training equipment and body weight movements.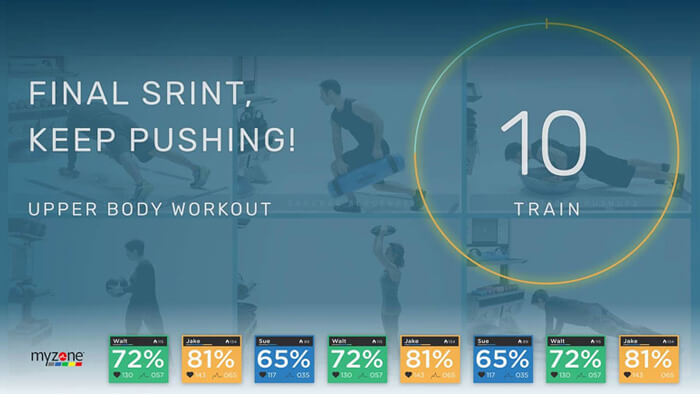 AN INTERACTIVE, SAFE & CONNECTED EXPERIENCE
• A limitless workout builder and scheduler to demonstrate any genre or skill progression.
• Feature your brand, color theme, or even produce and upload your own content.
• Select from a deep modality rich library assuring correct form guidance and safety.
• Consider Biometric Integration – The MyZone®heartrate monitoring system can be optionally integrated.
EASE OF DEPLOYMENT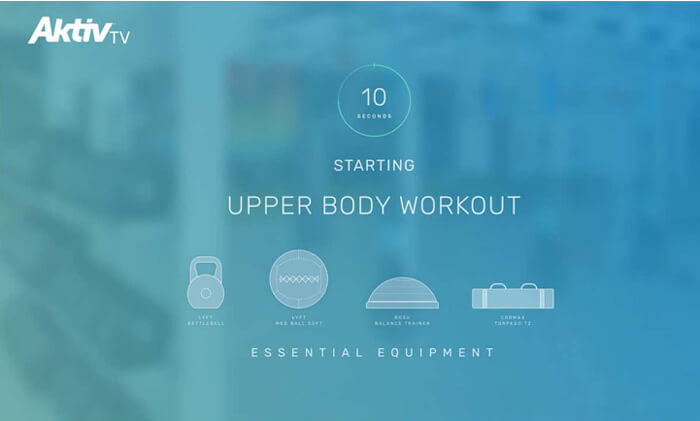 • Integrate as a TV, Kiosk, or via personal mobile device. 
• Utilize the Aktiv ACADEMY programing and deep exercise library or include your own.
• Incorporate multiple displays within a single facility and share your workouts with members for use when traveling or at home.