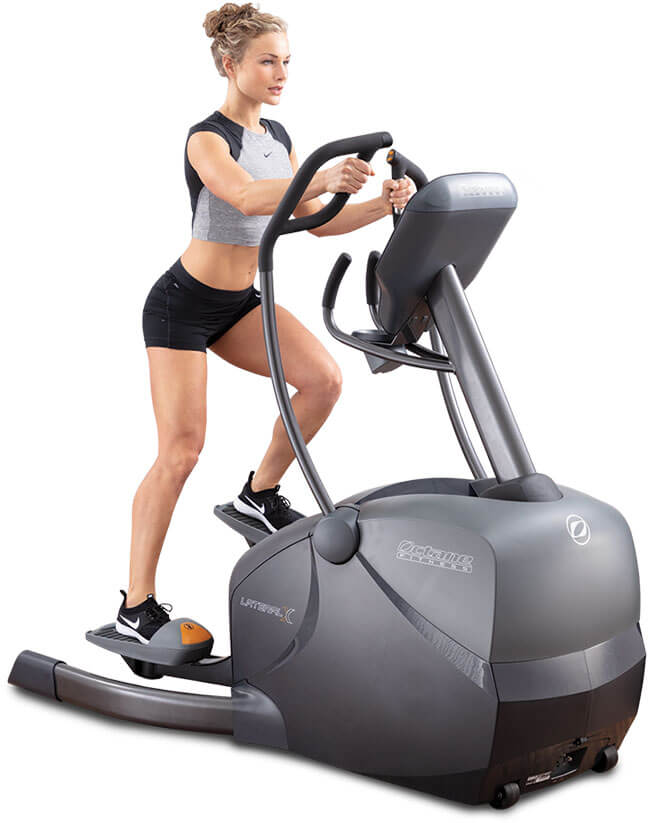 Add a new dimension and excitement to the cardio floor with the Octane Fitness Classic Elliptical – LateralX elliptical that delivers functional challenges, more muscle demands, and greater caloric burn.
• Adjustable lateral 3D motion
• 27% increase in caloric expediture
• 30% increase in hip abductor/adductor activity
• Adds muscle confusion with 10 varying planes of motion
• Great for sports, rehab and stability training, working the hip, thigh and glues
• CROSS CiRCUIT® compatible
Brigadoon Fitness is now offering Wholesale Prices to the public. This includes our entire line of commercial fitness equipment and accessories.
Now you can afford to purchase a commercial grade Octane Fitness LateralX for your residential personal home gym.