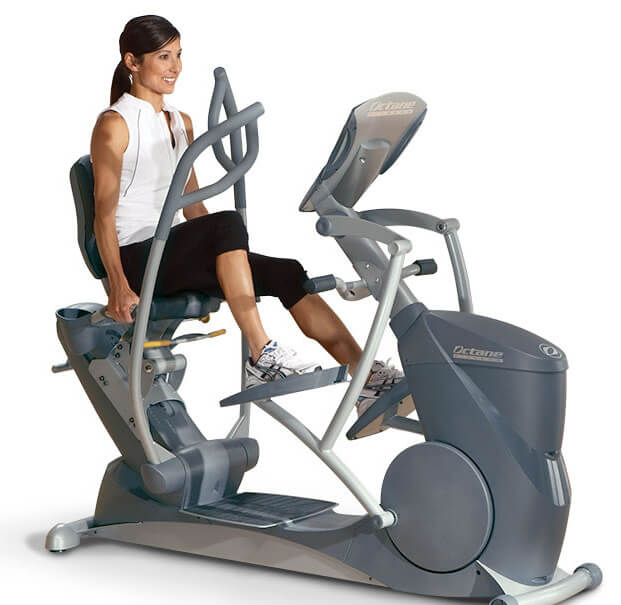 Octane Fitness xRide Recumbent Elliptical – xR6c
Octane Fitness has redefined seated exercise with the unequalled Octane Fitness xRide Recumbent Elliptical – xR6c. Made for home gyms, the xR6c combines all the benefits of a traditional standing elliptical machine with the comfort of a seat. 
With a proud history of continual breakthroughs, their passion is to create innovative fitness equipment that delivers superior workouts and exceptional performance to fuel the lives of every exerciser – including beginners, athletes and those in physical therapy or rehab. 
Brigadoon Fitness is now offering Wholesale Prices to the public. This includes our entire line of commercial fitness equipment and accessories. 
Now you can afford to purchase a commercial grade Octane Fitness xRide Recumbent Elliptical – xR6c for your residential personal home gym.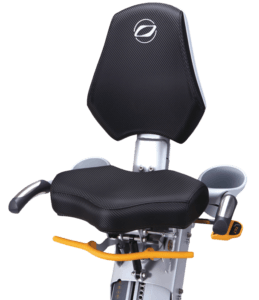 CUSTOMIZED COMFORT 
The Active Seat Position™ custom-fits exercisers with multiple height and tilt adjustments that open the torso and maximize use of the hip muscles. The wide cushioned seat, supportive backrest, MultiGrip handlebars and oversized soft grip pedals comfortably position users for optimal performance in leisurely or vigorous workouts. 
LOWER-BODY MOTION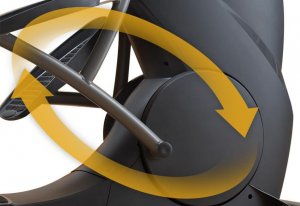 Thanks to unique PowerStroke pedal motion on the xRide, you benefit from full leg extension and maximum range of motion, which can activate more muscles and burn max calories. Also, by varying your foot position on the oversized pedals – such at pushing with only the balls of the feet or the heels – you can change how the muscles are engaged. Point toes out to activate.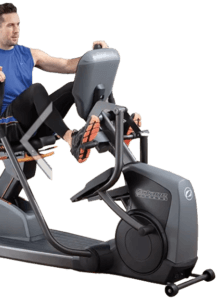 UPPER-BODY WORKOUT
The patented MultiGrip handlebars enable users to target different muscles using various grips, emphasize pushing or pulling motions or even challenge themselves by using only one arm at a time. Plus, exercisers can periodically isolate the upper body by taking the legs out of the action using the stationary foot pegs.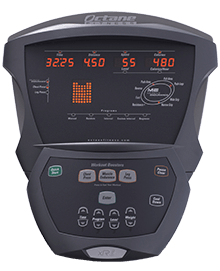 With it's simple console design, the xR6 Classic displays all essential workout data without the extra Use the Workout Boosters on the xR6 Classic console to turn it into your own personal trainer. Whether you want to work your upper-body, lower-body or your whole body, the Chest Press, Leg Press and Muscle Endurance programs are specifically designed to provide variety, motivation and results.