Brigadoon Fitness provides world-class service and support to our customers prior to and after purchase. We honor all of our manufacturing partners' warranties and are available to help on post warranty claims as well.
Should you encounter any problems with your purchase, please call 1-800-269-7130. Our customer service department is available Monday-Friday, 8 am. to 5 pm. EST.
As for Circle Fitness and Sport Series Products, the following warranty applies: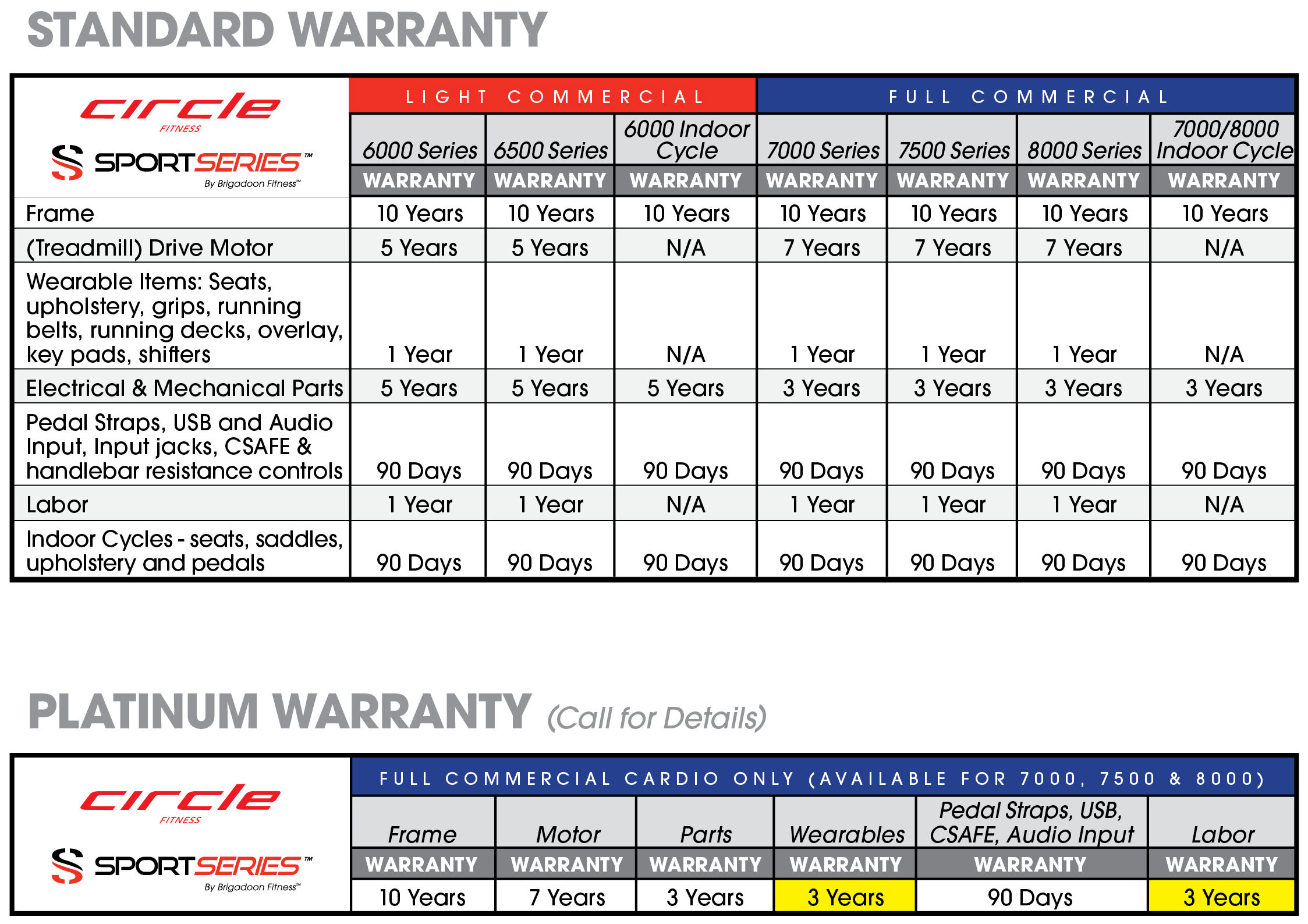 WARRANTY DETAILS:
Please call for a full detailed warranty.
REGISTER WARRANTY:
Download the Customer Warranty Registration Card here.
Warranty period begins 60 days after initial delivery to dealer location or immediately upon arrival at end user's destination.
WARRANTY CLAIM:
If you believe you have a warranty claim fill out a warranty claim here. And email to Service@BrigadoonFitness.com.
Or contact our Warranty Administrator, toll free at, 800-269-7130 or email Service@BrigadoonFitness.com to discuss the possible problem and potential solution. A warranty "claim" is not a claim until it is approved by Brigadoon Fitness.