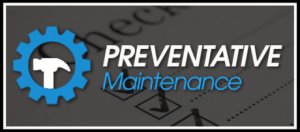 Proper fitness equipment maintenance result in fewer major repairs. In fact, a well-maintained fitness center can help separate your hotel from others offering similar accommodations. Setting up a fitness center can extend the life of your hotel fitness equipment, it is essential to maintain it per the manufacturer's recommendations.
Lack of maintenance may cause components to wear excessively and potentially damage the equipment. Also sometimes, if the equipment is not well maintained, the warranty may be voided. However, properly maintained equipment reduce the costs associated with unplanned maintenance expenses, improves performance, and extends the equipment life-expectancy.
Proper fitness equipment maintenance prevents injury and liability claims
To help avoid injuries do not allow children into the fitness area without adult supervision. In fact, it may be a good idea to install barriers that prevent children from wondering into a room with fitness equipment. Adults are just as susceptible to serious injury as children.
Most injuries result from a lack of knowledge of the functions of a particular machine. Therefore, post placards with clear instructions on the effective and uses of the machines. Machines such as treadmills are becoming more complex from advanced features, heart monitors, and blue-tooth connectivity, and programmable routines can make operation overwhelming.
The treadmill is the most common pieces of cardio equipment in hotel fitness centers. The most serious treadmill injuries involve friction burns. If someone trips and fall, assure the clearance is at least four feet behind the treadmill. If the machine is too close to a wall or other equipment, someone could become trapped and the moving treadmill belt can grind away exposed skin.
5 Tips For Proper Maintenance of Your Fitness Equipment
Create a checklist and cleaning schedule
A cleaning checklist and schedule will help you keep your hotel gym compliant with brand standards. Both you and your staff can use the checklist to track when the last time the equipment was serviced, by dates and times, and a quick glance reveals when the equipment and surfaces have been cleaned.
Check for wear
Each week complete a walk-through to identify broken or worn equipment. Check the cables on multi-functional equipment by looking for fraying or tears in the rubber coating. Check machine and bench pads for rips or cracks. Look for loose or missing bolts and nuts.  Replace anything that could present a safety hazard.
   Clean & sanitize
Dirty equipment can give your guests the impression that cleaning is not a priority. Sweat and body oils break down finishes on upholstery and metal. Not everyone wipes down machines when they're done. A general daily wipe down of the machines several times will help to ensure potential corrosive materials are not overlooked. Wipe down powder coated surfaces and frames with a damp cloth. This helps to keep rust from forming.  To conduct a more thorough cleaning, we recommend avoiding harsh cleaners and chemicals. The best approach is to clean with non-abrasive materials to wipe down the machines.
 Oil Machines
Lubricate resistance and other machines with moving parts must on a regular basis. Spray silicone on a clean cloth and apply it to the weight tracks on resistance machines. Although most treadmills are self-lubricating, you must check the reservoirs and fill them according to the manufacturer's recommendations. Spray silicone into the bearings and slide them back and forth to assure the full range of motion.
Review maintenance schedule
The factors that determine how often your equipment need inspected and cleaned depends on things like, existing wear and tear, duration and frequency of use, and the age of the equipment. Therefore, a routine review of your current maintenance practices ensures your equipment will provide an optimal experience for your guests.