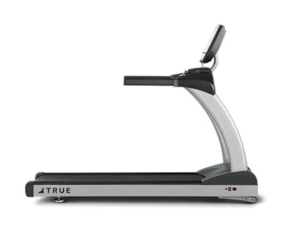 While it is true that using the treadmill incline feature can be a great way to boost your treadmill workouts; it can also be a dangerous tool especially when not used correctly. If used too often or incorrectly it can hamper your workout and fitness goals.
The average treadmill will have an incline level range of between 0-15 percent. In general most beginners should begin at level 0-1* Zero being flat and 1% being the next level up, as a beginner there is no need to go above a 5% level incline. A beginner will get a better workout by running at a faster pace at a low incline level than at a slower pace at a higher incline level
Running on an Incline
Running on an incline is the theoretical equivalent of running up a hill but it is not the same, the outdoors offers the elements and uneven ground which makes it a much tougher exercise routine. One should not equate running on the treadmill with an incline as equivalent to running outside up and down hills. The incline on the treadmill also has one fall back and that is, it can not give you the experience of running down a hill, which by itself is a very tough weight loss exercise.
Best Way to Run on an Incline
Always be cautious when running on the incline on the treadmill, be sure to keep your form right and never over do it! The best way to ensure safety is to run at an incline of 0% for 2 minutes followed by a 3 minute run of an incline at 5%, you keep alternating between the two and you will be super fit and injury free in no time. If you do intend to use the treadmill to lose weight, be sure to run outside when you can. For the days you cannot run outside, you may use the treadmill to complete your fitness program.
In summary it is always best to run outdoors in a hilly area and if you cannot run outdoors you can use the incline on the treadmill to mimic running up hills.
Note from Brigadoon Fitness
This article points out some great points about running on an inclined treadmill. For those of you that don't have anywhere outside to run, incline running on a treadmill is a great option. Using the incline on your treadmill has many benefits such as increased calorie burning, strengthens lower leg muscles by targeting the hamstrings and glutes, and boosts your heart rate. By increasing the intensity of your workout it can help you loose weight because your body is working harder and burning more calories. By increasing the incline you don't have to increase the time or speed of the workout or put additional stress on your joints.
Here are just two great treadmills with inclines that Brigadoon Fitness offers: True Fitness CS200 Treadmill or the True Fitness Alpine Runner. Click here to see all of our treadmills.
For a list of Pros and Cons of Incline Treadmills click here.