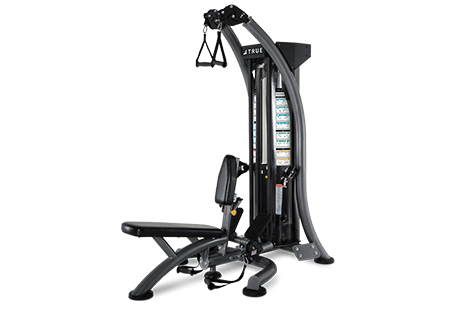 In order to cut down weight and tone your muscles, it is essential to have regular exercise. As of now, the most popular option is to sign up in fitness gyms. By working out in gyms, you can make use of different tools and equipment. Unfortunately, there are cases when individuals cannot go to gyms because of their schedule.
If you plan to reduce weight and improve your physique and don't have time for the gym, one of the best options is to invest in a multi home workout equipment. By opting for such equipment, you can obtain the following benefits.
Do different types of exercises
One of the best benefits of using  True Fitness multi function equipment is you can do different types of exercises. Of course, when exercising, you need to perform numerous exercises in order to work out the entire body. To achieve this, you need to make use of multiple fitness equipment. By using multi home workout equipment, you can easily do different exercises since this equipment can provide you with a lot of options and features.
Provide comfort while you work out
Apart from that, multi home workout equipment can also provide you with comfort. This is possible since the equipment has sufficient padding. Not to mention, the seats and other parts are adjustable to allow individuals to properly use the machine. In case that you wish to make use of the equipment with a friend, you can easily do it since some home workout equipment features two seats.
Made to last for a long time
Most multi home workout equipment are also made to last. Because of extensive workout, there are cases when the parts and even the whole structure of the equipment may weaken. Luckily, reliable manufacturers today make use of strong and sturdy materials, like the True Fitness Multi Function gym. Other than that, the materials such as cables are made from nylon to ensure reliability when lifting weight. The whole frame is also made of big steel tubing.
Designed for homes
Finally, home work out equipment is specifically designed for homes. Most work out equipment consumes a lot of space in your homes. Because of this, you need to create a room for such equipment. Luckily, multi home work out equipment can get rid of this issue since it is designed to be installed in a corner. As a result, you can save space for other items you need.
With all these, individuals can improve their health and strengthen their body, which can help them create a better lifestyle.
Note from Brigadoon Fitness:
Multi functional exercise machines offer a range of exercises that can be completed without you ever having to leave your house. Whether you're looking to improve your strength, tone your muscles or just lose a few pounds, these multi-gyms have you covered. They feature a great range of exercises and activities that can be used to build strength, increase endruance and improve flexibility.
A multi-gym should be easy to use and designed with a simple and straightforward setup. They also maximize your home gym space.
A multi-gym is safer and more controlled than free weights, usually with a much heavier weight too. We recommend the True Fitness – TRU-SM1050 Quickfit Pro Multi-Station with Bench. On this machine you will be able to work your legs, chest, back, shoulders, arms, and your core.